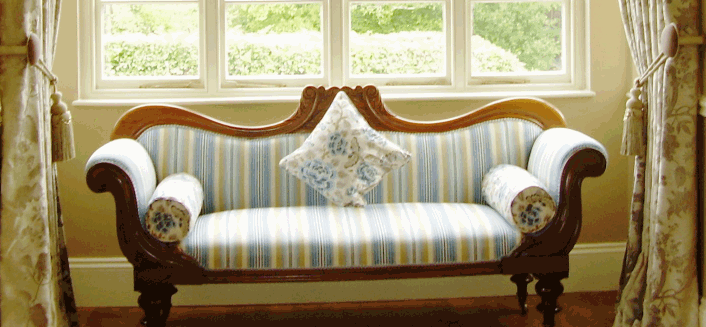 Using their artistic design knowledge both Jane and Samantha guide their clients with either home visits to offer guidance or by simply helping customers who come into the shop to browse through the many design books on offer.
Guidance can be given on all aspects of interior design from the wealth of experience and talent that the team have between them which includes; curtain fabrics, wall paper, paint colours and carpets.
The Personal Touch works with a highly talented team of contractors to complete the design that you are looking for with the quality and personal touch of the designers. We have a highly talented decorator whose forté is wallpapering with incredible precision. There is also a fantastic decorative artist for murals and paint finishes. Our curtain makers are incredibly experienced and can create the curtains and blinds designed by Jane to hang with quality and elegance. Finally we have a marvellous upholsterer who has been working with Jane for many years and works miracles with worn out sofa's and chairs etc.
Jane personally oversees all our commissions.